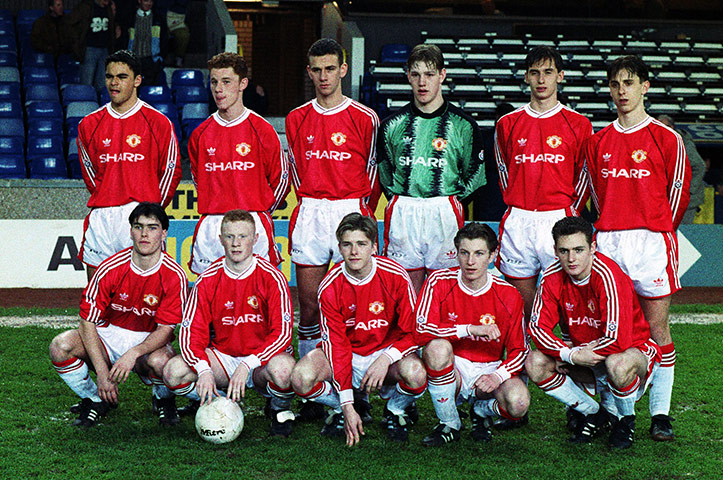 On the odd Sunday, I take a stroll down to the local shops to buy a newspaper and occasionally pick up a copy of The Non-League paper, a paper which is full of results, interviews and reports from the past week in Non League football. Some would even call it the grassroots bible. A few weeks back I was flicking through and saw a report from a game in the Ryman League- a league 3 steps below the Football League and professional game. The game in question was a middle of the table clash that ended in a 2-2 draw. The interesting thing to me was the goal scorers, both sides having goals from an ex Premier league youngster.
What a fall from grace some may say, maybe he didn't have the attitude to succeed at the highest level others may protest. Maybe they would be correct but it is a big step down, surely they could get a professional contract even if it was in the second or third division?
I was at a professional club from the age of 9 and once you reach sixteen and sign YTS forms you think you have made it but many players don't make it out of the youth team and like the two players from the Ryman League, just fall out of love with the game.
The lucky players who get out of the youth team get outings in the reserves and maybe the odd substitute appearance in a cup game when managers want to fill the bench and give some experience to the young lads. The unlucky ones are released and forced onto the scrapheap to fight it out with other young players who didn't cut it at a top club.
Luke Freeman is an example of a player who stepped down a couple of levels, while still a teenager (leaving Arsenal for Stevenage) with the reason being he knew that if he waited too long at Arsenal he may never get a chance.
'People might say I was a bit mad to leave Arsenal, but I looked at it as a teenager trying to get as much first-team experience as I can. I didn't want to get to the age where I was 21, 22 without any experience of League football. Sooner or later, I might be able to get back in the Premier League. That is where I see myself in five years.'
This is happening quite frequently now with players beginning to realise that it is careers they want and not just the label of being a Premiership player.
Clubs down the lower end of the football league spectrum are playing football to win games, to keep afloat in some cases. It is a results driven game, each cup tie being played at the highest tempo, a win meaning everything to bring in extra money. These clubs would rather sign a 30 year old midfielder with 250 league games under his belt, knowing that he has the experience at that level rather than signing an ex Manchester United winger who didn't make the grade for what ever reason. The youngster could be a player who shines and eventually makes the club money but it is a risk that not many clubs are beginning to take. Preferring to look after today and not worry about the future.
Is this why our national game is struggling? Young players in my opinion are not getting the chances they deserve. I feel that there is no better place to learn your trade than with a top club, experience comes, so does strength and fitness. I think if clubs at the bottom realised this, they could have a few gems of their own. Players too need to realise that to make a living out of football they may have to drop down on their own accord. The fans of teams in the Ryman League may disagree.
Liam Kenna